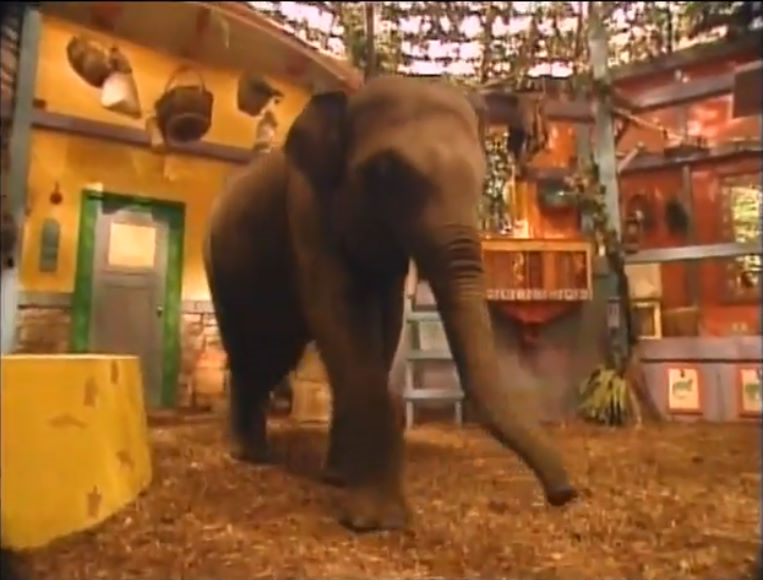 Toothbrush is a young male
elephant
who got his name from
Zoboomafoo
because he has bristly hairs on his back and tail like a toothbrush. He made his 1st appearance in the 1st episode "
The Nose Knows
". He appeared in many other episodes such as "
Ears Hear
", "
Feeling Good
", "
Giants
", "
Great Singers
", "
Funny Faces
", "
Green Creatures
", "
Brain Power
", "
Talk to Me
", and "
Ants and Eaters
"; and was also mentioned in "
Humans
".  Most episodes claim he is an
African elephant
, but he is actually an
Asian elephant
(specifically an
Indian elephant
) and therefore lives in Asia. Some episodes also mistake him for a female.
Trivia
Toothbrush was featured as the mystery animal 3 times, more than any other mystery animal (usually 1-2 times). He was the mystery animal in "The Nose Knows" (making him the very 1st mystery animal), "Green Creatures" (holding a lime holding Seed Prize in his trunk) , and "Talk to Me".
Community content is available under
CC-BY-SA
unless otherwise noted.